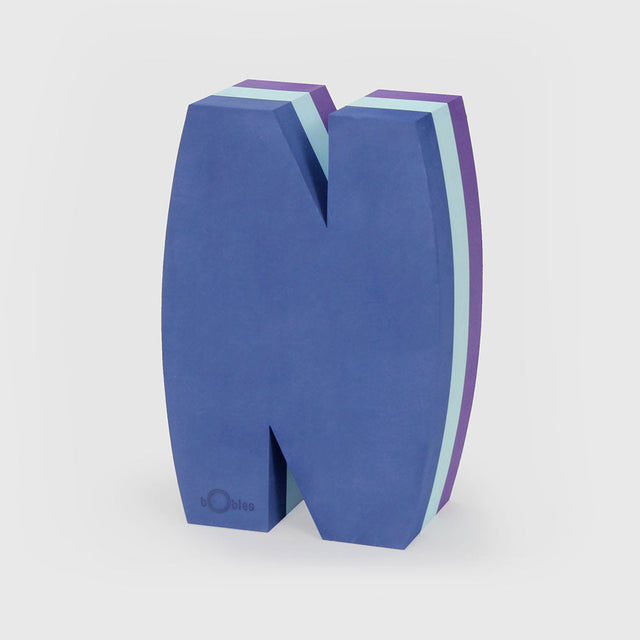 Description
With bObles Tumbling Letters we wish to create a universe that facilitates the joy of movement and learning. It is also a wish to create the very best conditions for your child to develop motor skills which is so important for your child's wellbeing. bObles Tumbling Letters is perfect for just that. The child can play freely without thinking about letters, but also can use the letters in an active way where the games and activities are built around the alphabet. Use the large Tumbling letters to play, tumble, spell, and decorate with. You can build, stack, throw, and catch to everyone's joy and amusement.

The first word a child practices spelling is often their own name. When you use your body in the learning process it is so much easier for your child to remember and learn. Use the Tumbling letters in play and make learning more fun!
Size
Materials
bObles Tumbling furniture is made of EVA-foam and tested for children. The non-slip surface is soft, easy to clean and does not leave marks on the floor. Wash bObles with water.
Cleaning
It is easy to clean your Tumbling Letter N, as bObles EVA foam is water repellent. Therefor we would recomend using soft cloth with neutral dishsoap.
You could also use lint rollers, disinfecting alcohol/hand gel or even bring your Tumbling Letter N with you in the shower.