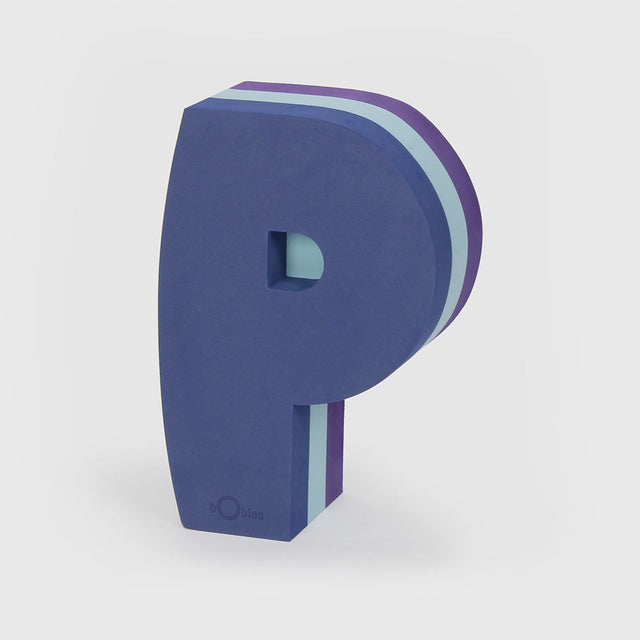 Description
Med bObles Tumlebogstaver ønsker vi at skabe et univers, der faciliterer den dejlige bevægelses- og indlæringsglæde. Det er også et ønske om at skabe de bedste rammer for, at bevægelsesglæden kan udvikle sig derhen, hvor det kan give mening for det enkelte barn. bObles Tumlealfabet er super til netop dette. Barnet har mulighed for at lege frit, hvor der slet ikke tænkes i bogstaver, men det kan også bruges aktivt, hvor legen er bygget op omkring alfabetet.

Brug de store tumlebogstaver til at lege, tumle, stave og dekorere med. Der kan både bygges, stables, kastes og gribes til stor fornøjelse for både store og små.

Det første ord et barn øver sig på at stave, er oftest sit eget navn. Når kroppen er med, skabes der et godt udgangspunkt for at lære. Det er nemlig med til at danne et bredt erfaringsgrundlag til endnu mere viden og sjov.
Size
Materials
bObles Tumbling furniture is made of EVA-foam and tested for children. The non-slip surface is soft, easy to clean and does not leave marks on the floor. Wash bObles with water.
Cleaning
It is easy to clean your Tumbling Letter P, as bObles EVA foam is water repellent. Therefor we would recomend using soft cloth with neutral dishsoap.
You could also use lint rollers, disinfecting alcohol/hand gel or even bring your Tumbling Letter P with you in the shower.