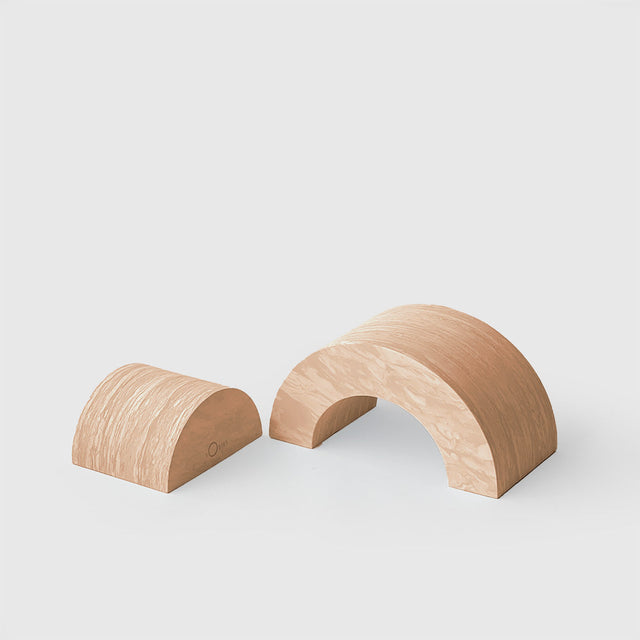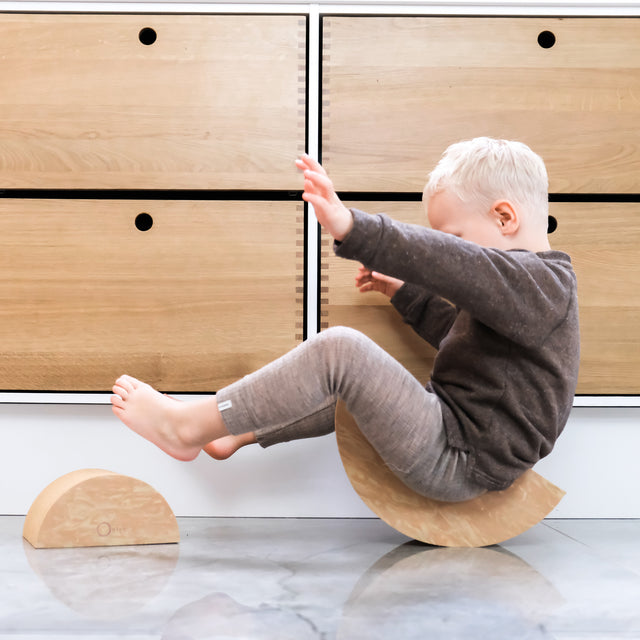 Description
bObles Tunnel S strengthens both your child's balance and coordination skills. Your child can tilt from side to side or back and forth on Tunnel S. Place your child on its stomach - make eye contact and tilt back and forth, strengthening the neck and back, while sharing a moment of joy.
You can also use Tunnel S as a small chair and table or decorate your home or your child's room with the wonderful sculpture in beautiful colors inspired by nature.
Size
Outer part: h17, l34, w16 cm. Inner part: h10, l20, w16 cm
Materials
Like bObles' other tumbling furniture pieces, the Marble Nature collection is made in firm EVA-foam with a soft surface, that encourages active play and sparks joy and imagination for both babies, toddlers, and children. And at the same they function as multifunctional furniture for the entire home.
Cleaning
It is easy to clean your Tunnel S Desert, as bObles EVA foam is water repellent. Therefor we would recomend using soft cloth with neutral dishsoap.
You could also use lint rollers, disinfecting alcohol/hand gel or even bring your Tunnel S Desert with you in the shower.
Tunnel S Desert in use
See here how others use Tunnel S Desert in their decor and play.