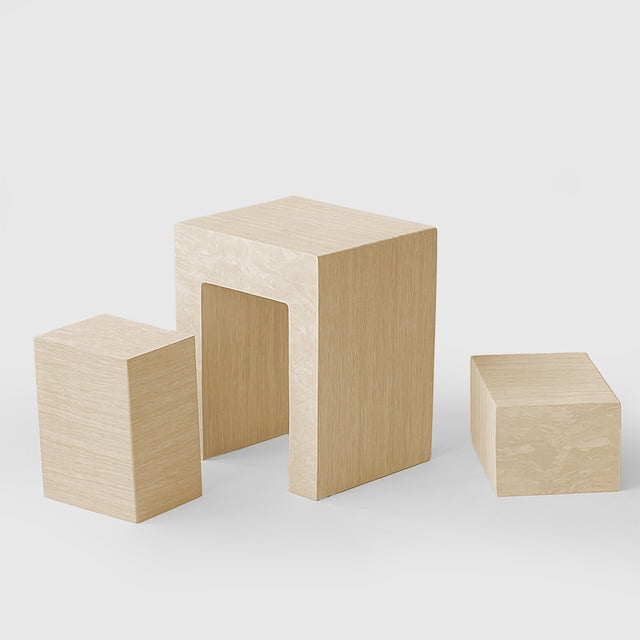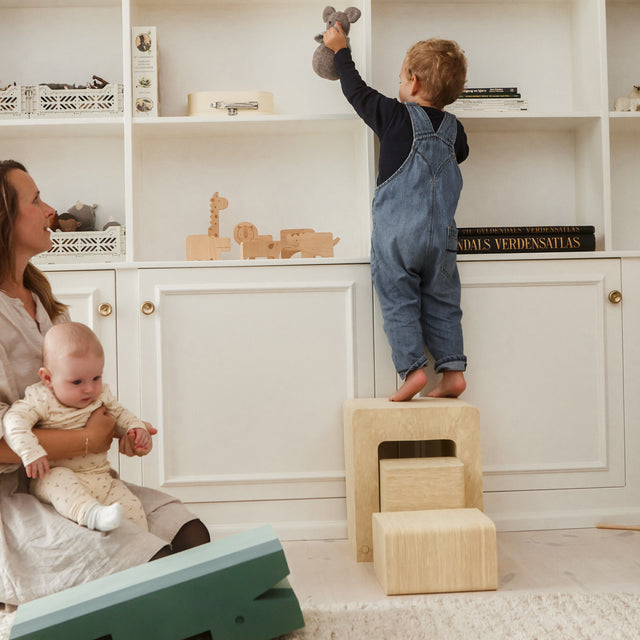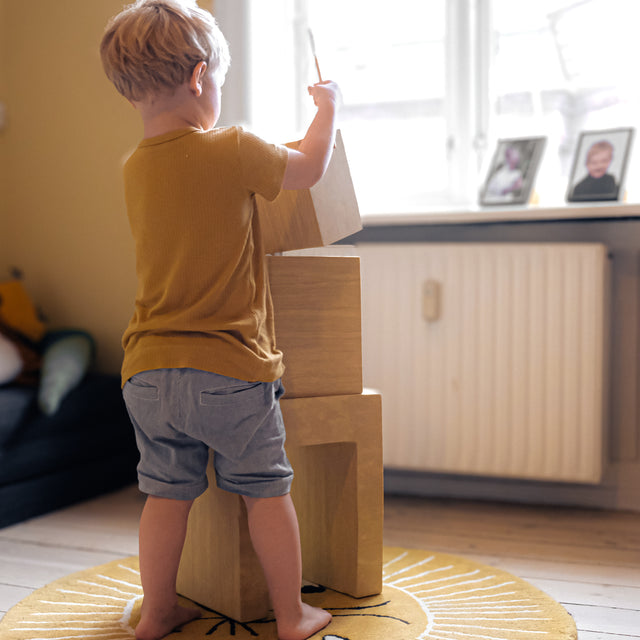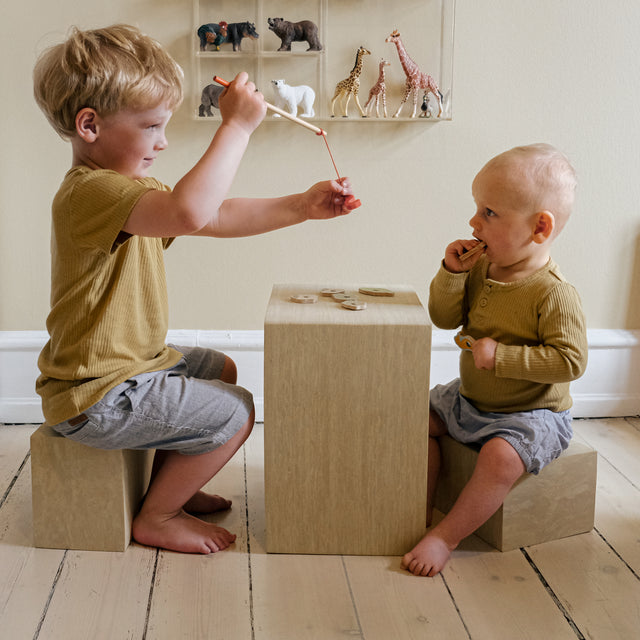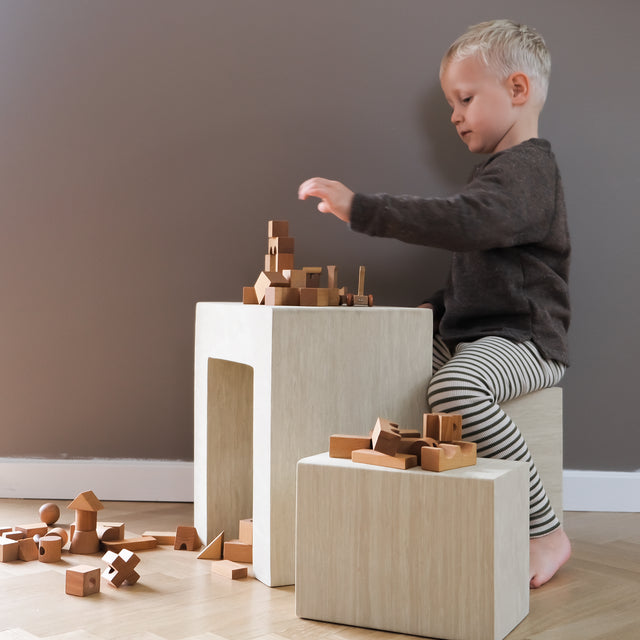 Description
bObles Square table chair sparks the imagination and joy of movement. With its beautiful design it works great as a set of table and chairs for a little teatime or drawing session. Use the different parts to build a tall tower, crawl through the tunnel, or create a challenging obstacle course for hours of tumbling fun. Square table chair is perfect for the smaller home, because of the way you can easily assemble the parts, and with its beautiful colors, inspired by nature, it will look great in any home and children's room.
Size
Table: h36, l30, w16cm. 2x Chair: h14, l18, w16 cm
Materials
Like bObles' other tumbling furniture pieces, the Marble Nature collection is made in firm EVA-foam with a soft surface, that encourages active play and sparks joy and imagination for both babies, toddlers, and children. And at the same they function as multifunctional furniture for the entire home.
Cleaning
It is easy to clean your Square Table chair Sand, as bObles EVA foam is water repellent. Therefor we would recomend using soft cloth with neutral dishsoap.
You could also use lint rollers, disinfecting alcohol/hand gel or even bring your Square Table chair Sand with you in the shower.
Square Table chair Sand in use
See here how others use Square Table chair Sand in their decor and play.