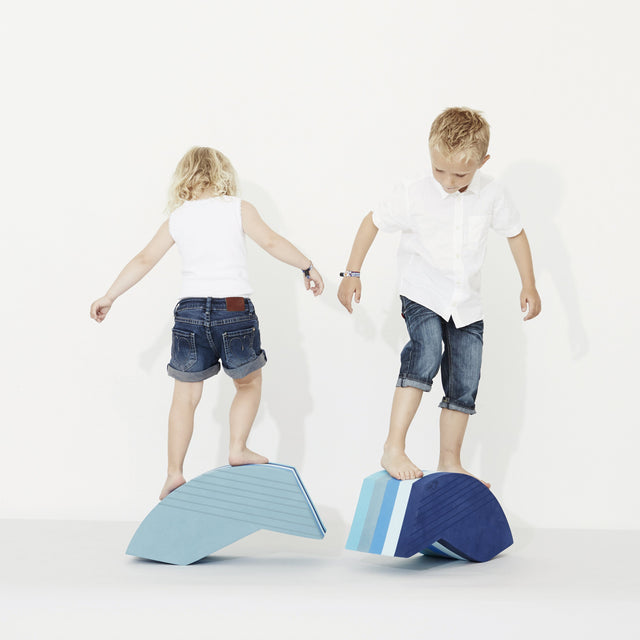 Fly high up through the clouds! bObles Airplane is full of speed and fun.

Lay on the stomach and fly, rock from side to side, or hold your balance on the tilting wings. There is hours of fun and play with bObles Airplane for children of all ages. You can balance, jump, walk and lie on bObles Airplane while challenging your motor skills in a fun and active way.
Size
Materials
bObles Tumbling furniture is made of EVA-foam and tested for children. The non-slip surface is soft, easy to clean and does not leave marks on the floor. Wash bObles with water.
Cleaning
It is easy to clean your Plane Multi blue, as bObles EVA foam is water repellent. Therefor we would recomend using soft cloth with neutral dishsoap.
You could also use lint rollers, disinfecting alcohol/hand gel or even bring your Plane Multi blue with you in the shower.