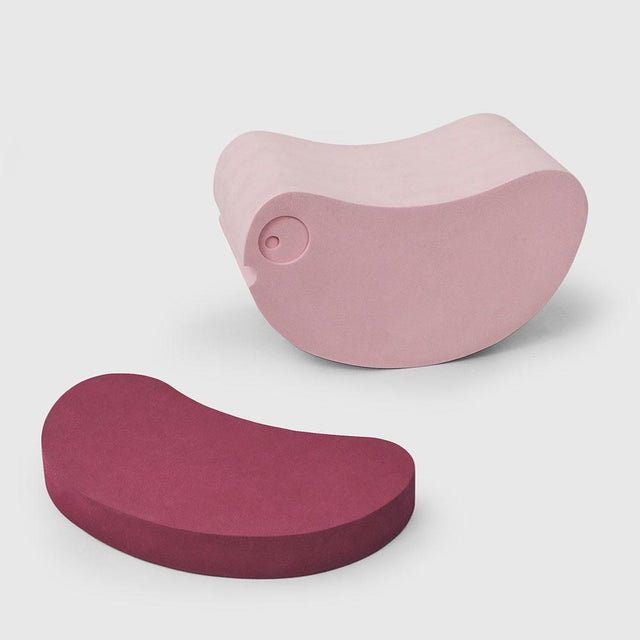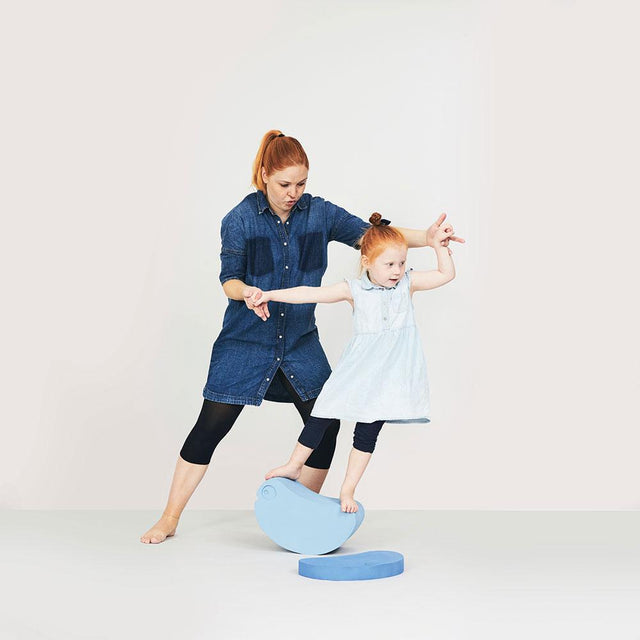 Description
bObles Duckling is the perfect tumbling furniture for children of all ages. It comes in two sizes and both separately and together they make an endless amount of possibilities for motor skill development and play.

For the baby bObles duckling is great for strengthening the neck and back while laying across the back of Duckling. bObles Duckling is also fantastic for when you want to feel a little tilt. Place your baby on Duckling and rock it from side to side, while you make sure to hold on tight at the hips so that your baby feels safe. Most parents on maternity or paternity leave finds themselves playing a lot on the floor, but you can easily place bObles Duckling on the table while doing the same exercises, making it easier to create eye contact and a nice moment between baby and parents. Your toddler will love using bObles Duckling, tilting from side to side or back and forth.

The clean lines and Nordic design make it beautiful as part of the décor in every room, and the lightweight EVA-foam makes it easy for children to move around. bObles Duckling has many functions and works great as a steppingstone in an obstacle course, a stool for when the small hands need washing, or the teeth needs brushing. Make toilet training a fun game by using both the big and small Duckling as a little stairway making it easy for the child to reach the toilet.

Size
Duckling in rose, grey and blue: H 21, L 36, W 20 cm + H 21, L 36, W 4 cm Duckling in marble: H 21, L 36, W 24 cm
Materials
Because all our products are finished by hand, none of them are exactly alike and they might vary in size. bObles Tumbling furniture is made of EVA-foam and tested for children. The non-slip surface is soft, easy to clean and does not leave marks on the floor. Wash bObles with water.
Cleaning
It is easy to clean your Duckling L Rose, as bObles EVA foam is water repellent. Therefor we would recomend using soft cloth with neutral dishsoap.
You could also use lint rollers, disinfecting alcohol/hand gel or even bring your Duckling L Rose with you in the shower.
Duckling L Rose in use
See here how others use Duckling L Rose in their decor and play.