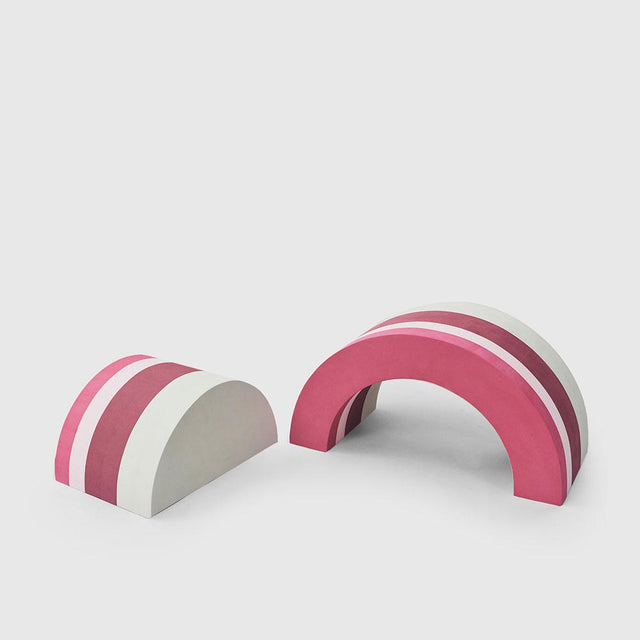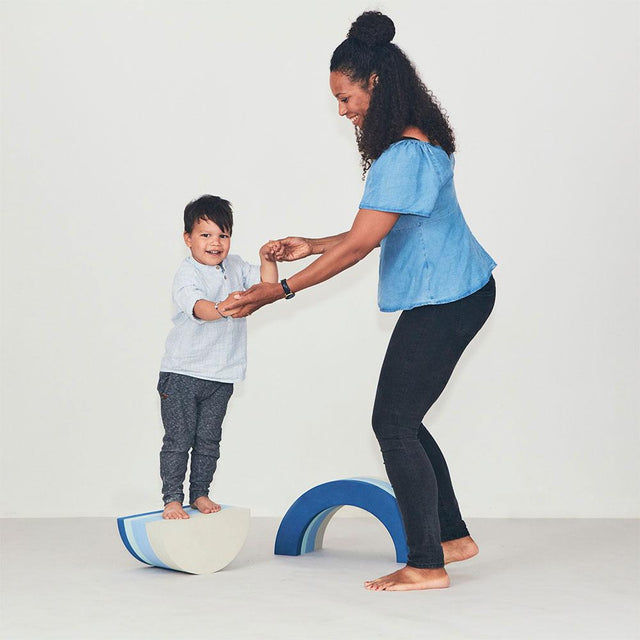 Description
bObles Tunnel is fun for everyone! Tunnel is a unique piece of tumbling furniture with an elegant danish design that sparks the joy of movement and play in every child.

bObles Tunnel is a great rocking horse and seesaw for baby, toddler, and child.
Place the baby inside the arch and use it as a cradle or place the baby on top of the arch strengthening the neck and back. If you put the two pieces together, you have the same possibilities as you do with bObles Elephant and Chicken.
For the older child, Tunnel is also a fun and challenging balance board.

Decorate your child's room with bObles Tunnel and use it as a small table, a stool, or a little chair. bObles Tunnel is beautiful to look at and can also be displayed in other parts of the house, as a simple and stunning piece of danish design.

Size
Outer part: H 26, D 24, L 52 cm
Inner part: H 18, D 24, L 36 cm
Materials
Because all our products are finished by hand, none of them are exactly alike and they might vary in size. bObles Tumbling furniture is made of EVA-foam and tested for children. The non-slip surface is soft, easy to clean and does not leave marks on the floor. Wash bObles with water.
Cleaning
It is easy to clean your Tunnel L Rose, as bObles EVA foam is water repellent. Therefor we would recomend using soft cloth with neutral dishsoap.
You could also use lint rollers, disinfecting alcohol/hand gel or even bring your Tunnel L Rose with you in the shower.
Tunnel L Rose in use
See here how others use Tunnel L Rose in their decor and play.