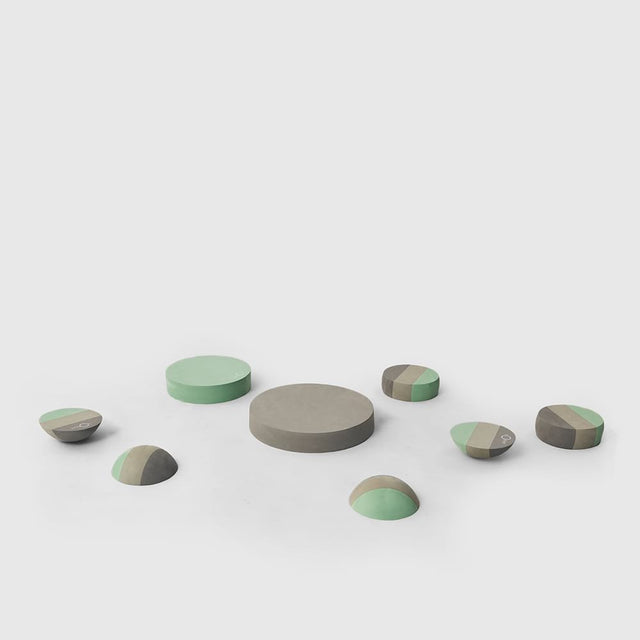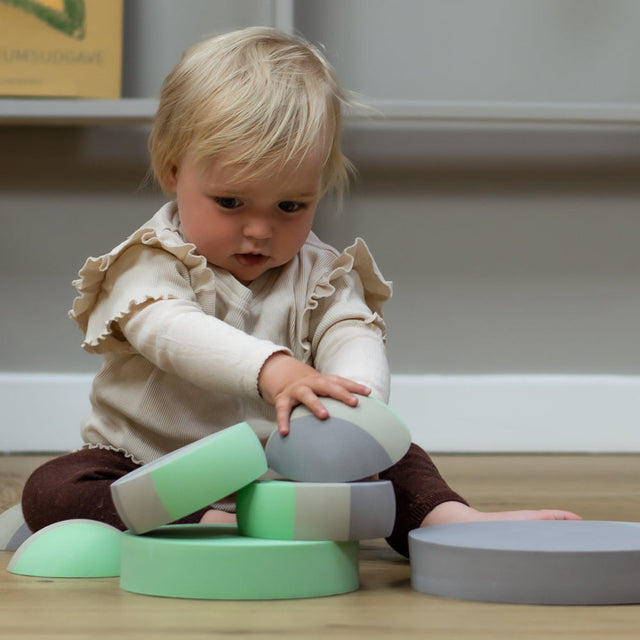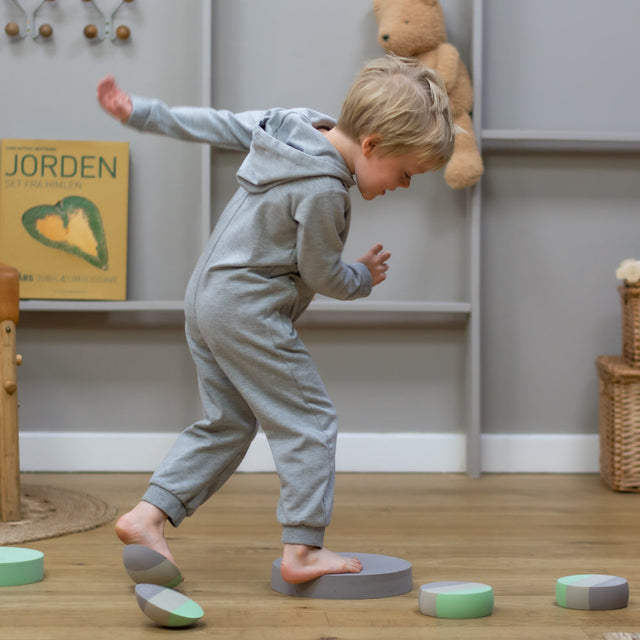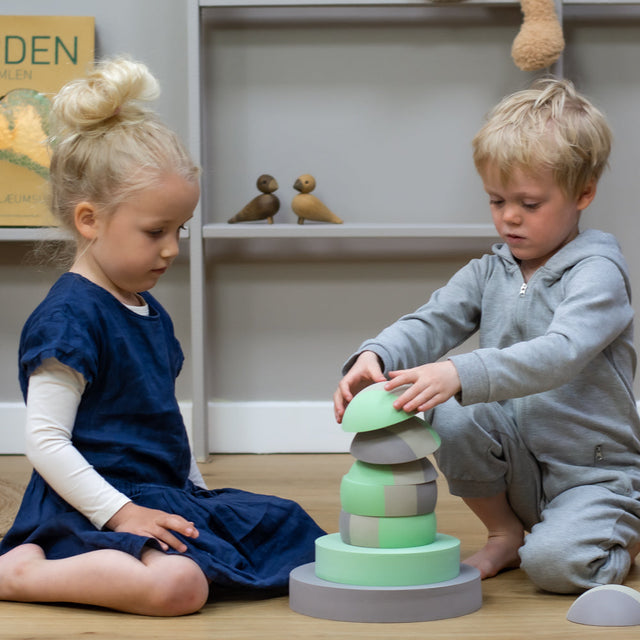 Mixed Step Stones Grey with green
Description
The set consists of a mix of 8 flat and semi-round, as well as large and small Step Stones, which can be assembled into hundreds of fun stepping games.
There are endless stepping possibilities with the Mixed Step Stones, both for babies, toddlers, and children. Create a challenging hopscotch or a cool stepping course and walk, crawl, or zigzag through it. You can also try building silly towers - can you stack all the Step Stones without them falling? The Step Stones are also delightful on their own: Try balancing on two half-circles or toss the small and large flats like flying frisbees.
With the mixed Step Stones, you even have the opportunity to build your own little stepping furniture. Just place a half-circle under one of the large flats and tilt on the small stepping UFO.
Size
Materials
"Our products are crafted from EVA foam and are free from any chemicals or phthalates. Since all our play furniture is hand-finished, none of them are exactly alike, which may result in slight variations in size."
Cleaning
It is easy to clean your Mixed Step Stones Grey with green, as bObles EVA foam is water repellent. Therefor we would recomend using soft cloth with neutral dishsoap.
You could also use lint rollers, disinfecting alcohol/hand gel or even bring your Mixed Step Stones Grey with green with you in the shower.
Mixed Step Stones Grey with green in use
See here how others use Mixed Step Stones Grey with green in their decor and play.