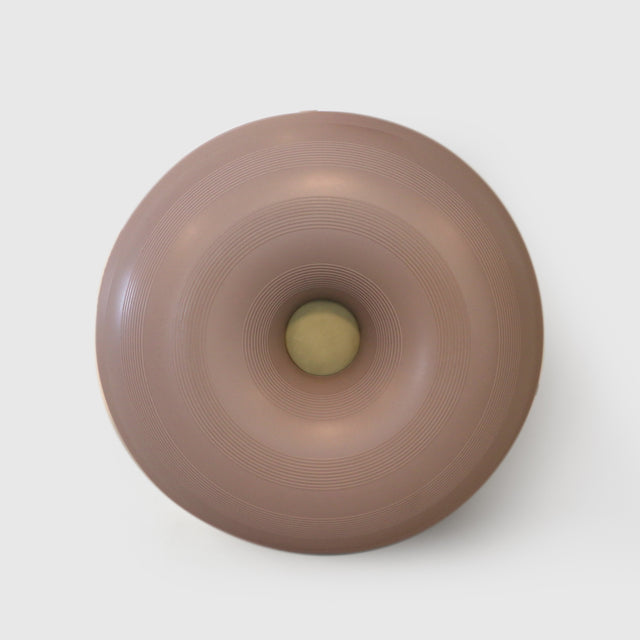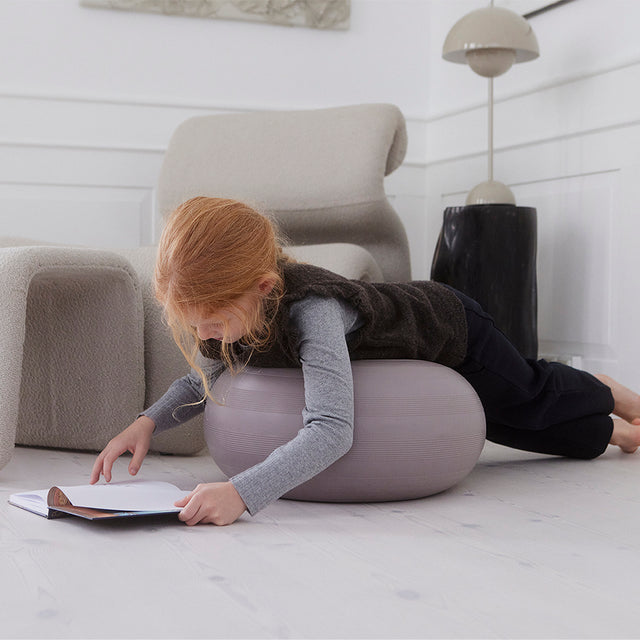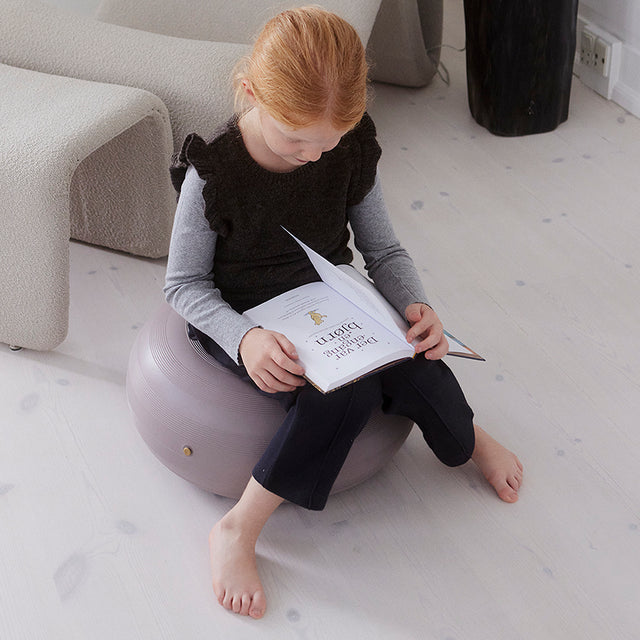 Description
Who does not love jumping? We believe every child and childlike souls should own a bObles Donut simply because jumping sparks joy in everyone.

bObles Donut comes in three sizes, one for every family member. But just because you are big, does not necessarily mean that you should have the bigger Donut. Mom and dad will guaranteed love the movement and concentration that comes with sitting on Donut small on top of a chair. Just as the small baby will smile with joy when strengthening the neck and back on Donut medium.

Turn Donut sideways and have a blast as both toddlers, children and adults jump around the living room. The jumping sensation is a lot of fun for your baby when sitting on Donut while mom and dad hold on tight. If you put your hands on bObles Donut and give it a little tap, your baby can feel the fun vibrations sparking excitement and curiosity. If Donut is pushed down into the floor it creates a vacuum and Donut will stick to the ground. If you have more than one you can make them stick together on top of each other.

The center of Donut can be replaced with Donut Swing turning Donut into a fun swing for everyone.
Size
Materials
Elastic rubber with EVA-foam knob in the middle. Delivered un-inflated. Pump and small plug included. The material is easy to clean and does not leave any marks on the floor. Produced without any dangerous phthalates or toxins. Tested for children.
Cleaning
It is easy to clean your Donut M Vintage rose, as bObles EVA foam is water repellent. Therefor we would recomend using soft cloth with neutral dishsoap.
You could also use lint rollers, disinfecting alcohol/hand gel or even bring your Donut M Vintage rose with you in the shower.
Donut M Vintage rose in use
See here how others use Donut M Vintage rose in their decor and play.