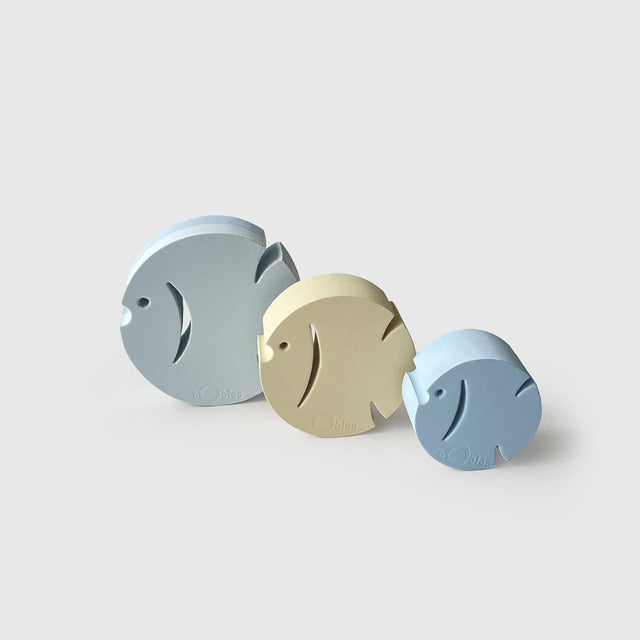 Description
Are you ready for some splashing fun?
Bring Bath fish into the bath with you and see how water helps to create important sensory-motor experiences for your child. Try to catch them, tilt them, and balance them in the hot water. Make bath time your favorite time with the colorful Bath fish.
Size
Bath fish comes in a set of three: D9 x H5 cm, D12 x H5cm, D15 x H5cm
Materials
bObles Tumbling furniture is made of EVA-foam and tested for children. The non-slip surface is soft, easy to clean and does not leave marks on the floor. The material also has the advantage of supporting the child in safely tumbling and playing with the furniture without slipping. The combination of safe materials and clever design gives the child the very best conditions for the development of motor skills.
Cleaning
It is easy to clean your Bath Fish, as bObles EVA foam is water repellent. Therefor we would recomend using soft cloth with neutral dishsoap.
You could also use lint rollers, disinfecting alcohol/hand gel or even bring your Bath Fish with you in the shower.
Bath Fish in use
See here how others use Bath Fish in their decor and play.