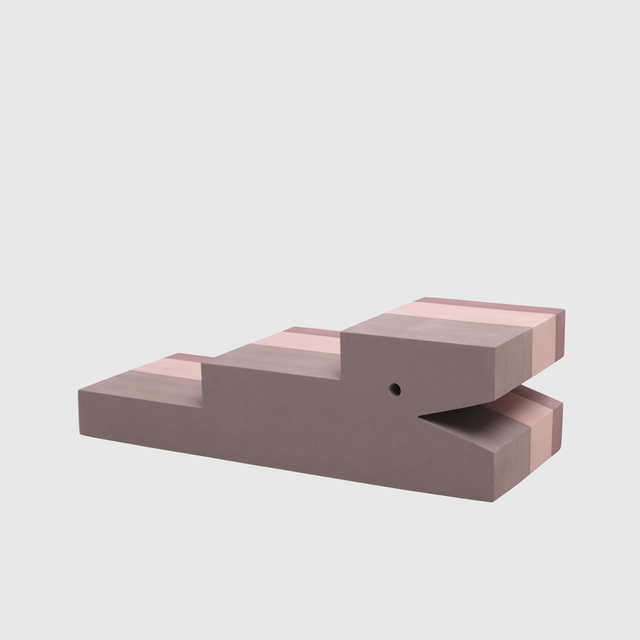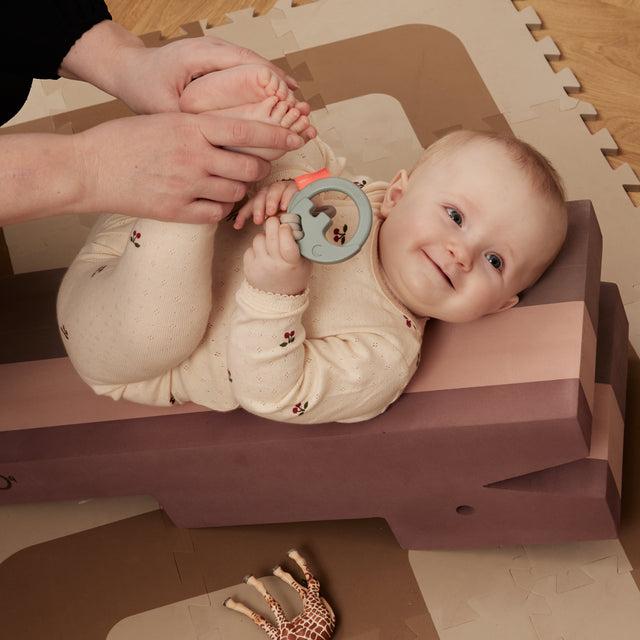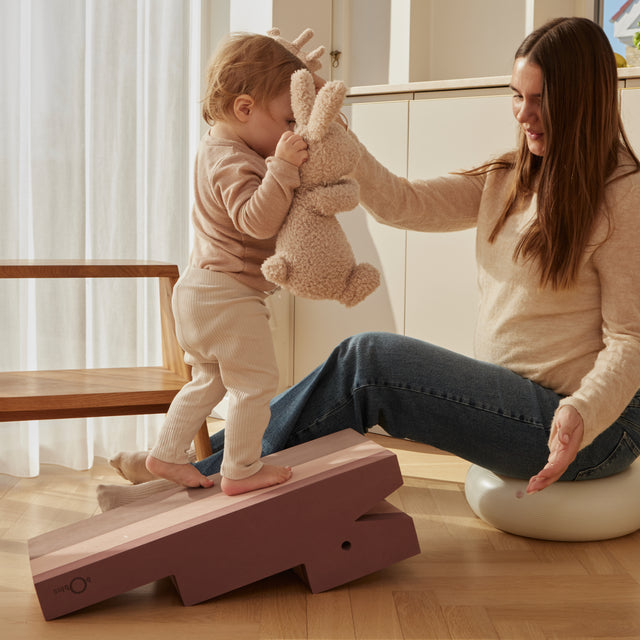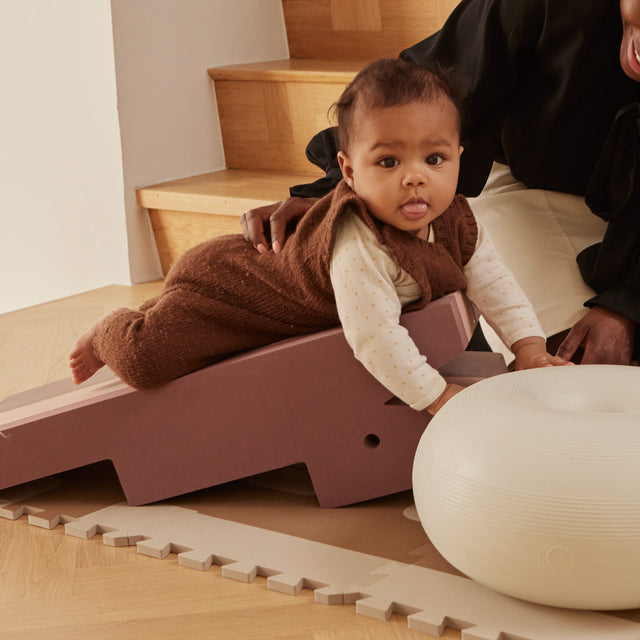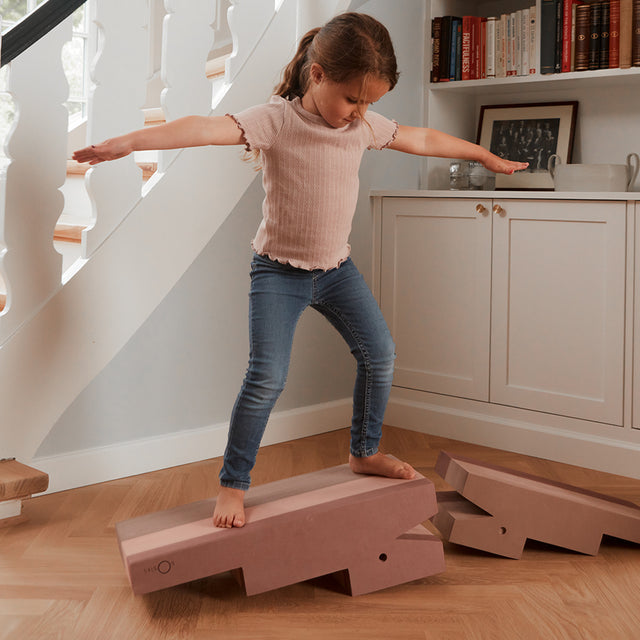 bObles Crocodile quickly became one of our bestsellers and for good reason!
bObles Crocodile will develop with your child from baby to toddler and child. There are so many ways to use and have fun with bObles Crocodile that your child will be able to use it for many years.

There is no other toy that can match bObles Crocodile when it comes to challenging your child's balance and coordination skills. When your baby is little you can turn Crocodile over, and your baby can lay on its back looking up at his or her parents while feeling a gentle tilting motion and sharing a moment of joy. By placing bObles Chicken under bObles Crocodile the tilt becomes a little bigger and a lot more fun.

The steps on the back of bObles Crocodile is fun and challenging for the crawling child and a great way to train reflexes. When the child is old enough to walk, the steps makes getting in and out of bed a lot easier and can make your toddler or child feel more independent. If you have two bObles Crocodiles your child will without a doubt have a great time using them as stilts around the house.

bObles Crocodile has a fun and Nordic design, making it easy to incorporate it in the décor of both the children's room as well as the living room.

Size
Materials
Because all our products are finished by hand, none of them are exactly alike and they might vary in size.

Material: bObles Tumbling furniture is made of EVA-foam and tested for children. The non-slip surface is soft, easy to clean and does not leave marks on the floor. Wash bObles with water.
Cleaning
It is easy to clean your Crocodile L Vintage rose, as bObles EVA foam is water repellent. Therefor we would recomend using soft cloth with neutral dishsoap.
You could also use lint rollers, disinfecting alcohol/hand gel or even bring your Crocodile L Vintage rose with you in the shower.
Crocodile L Vintage rose in use
See here how others use Crocodile L Vintage rose in their decor and play.