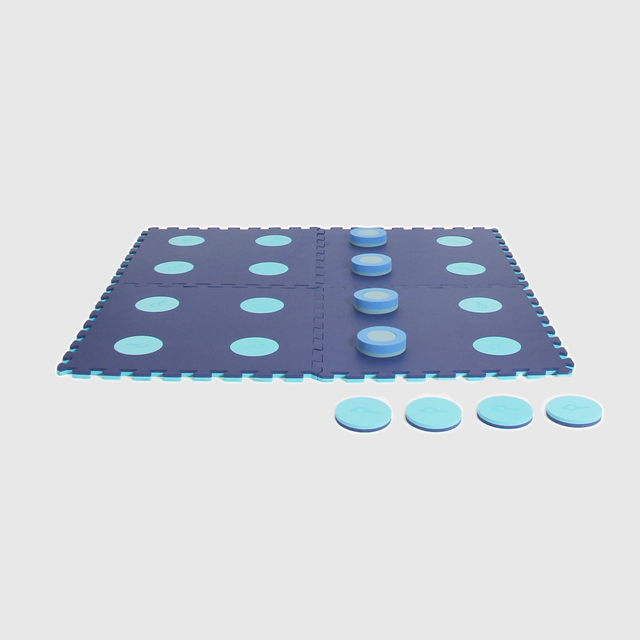 bObles Square Floor makes it possible to play freely on a soft surface. The floor consists of four floor pieces, circle blocks you can turn over and move around, and four raised steppingstones you can play with as you please. Baby can lie comfortably on the isolated floor and sense the different shades of color. The child can follow the dotted path or jump from one steppingstone to another. The Square floor is great for tumbling around when the body needs to move and feels nice for a little quiet time on the floor.


Size
Materials
Because all our products are finished by hand, none of them are exactly alike and they might vary in size. Material: bObles Tumbling furniture is made of EVA-foam and tested for children. The non-slip surface is soft, easy to clean and does not leave marks on the floor. Wash bObles with water.
Cleaning
It is easy to clean your Square floor Multi blue, as bObles EVA foam is water repellent. Therefor we would recomend using soft cloth with neutral dishsoap.
You could also use lint rollers, disinfecting alcohol/hand gel or even bring your Square floor Multi blue with you in the shower.
Square floor Multi blue in use
See here how others use Square floor Multi blue in their decor and play.