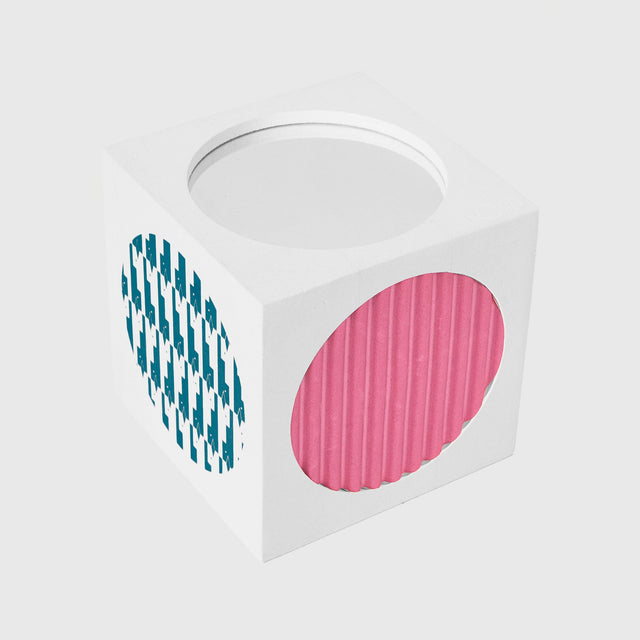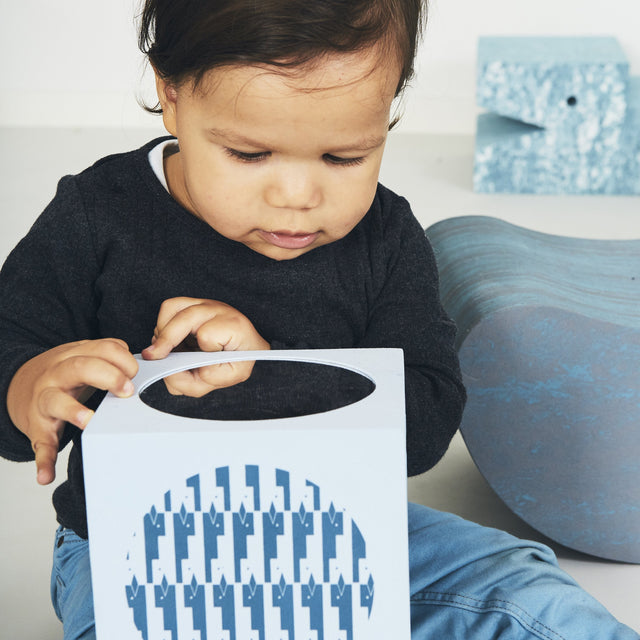 The sensory cube for your baby has six sides with different textures, mirrors, and patterns that stimulate your baby's sensory motor skills.
Your baby can touch, look at, and explore the cube.
As your baby starts to move around, the cube is great for motivating even more activity. It can be pushed and rolled, and it can also serve as a small stool to sit on or be a part of a play area.
Size
Materials
Like bObles' other tumbling furniture pieces, our Bowl is made in firm EVA-foam with a soft surface, that encourages active play and sparks joy and imagination for both babies, toddlers, and children. And at the same they function as multifunctional furniture for the entire home.
Cleaning
It is easy to clean your Sensory cube Grey, as bObles EVA foam is water repellent. Therefor we would recomend using soft cloth with neutral dishsoap.
You could also use lint rollers, disinfecting alcohol/hand gel or even bring your Sensory cube Grey with you in the shower.