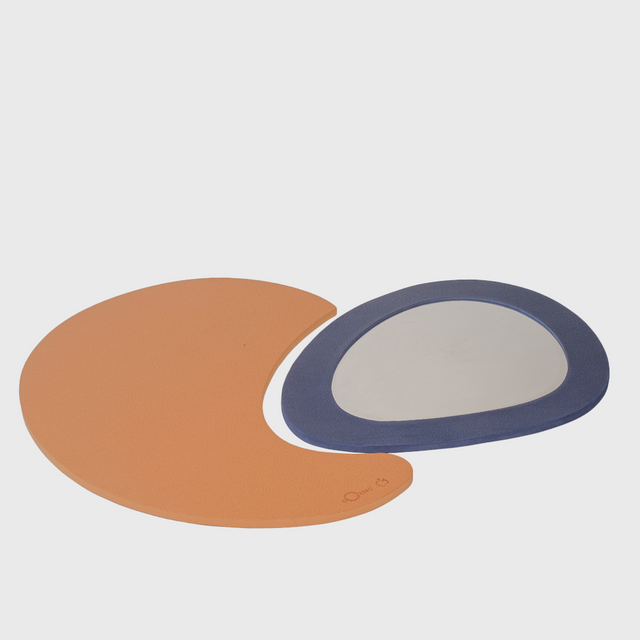 NOTE: Grade B product. There may be minor scratches on the mirror of the product. The functionality and appearance of the products are unchanged.
Heart floor is split in two parts with one having a mirror. Let your child play on top of Heart floor and mirror itself in the reflective mirror. Heart floor is made of soft EVA foam creating a tumbling environment.

Size
Materials
bObles x Mødrehjælpen's Heart Series is made in warm, retro colors that match Mødrehjælpen's own red warm logo color. When you buy a product from the Heart Series, you are helping to support Mødrehjælpen's important work to ensure that all children in Denmark get a good start in life. bObles donates a portion of the profits for each Heart Tumble Furniture we sell.
Cleaning
It is easy to clean your Heart Floor Royal blue, as bObles EVA foam is water repellent. Therefor we would recomend using soft cloth with neutral dishsoap.
You could also use lint rollers, disinfecting alcohol/hand gel or even bring your Heart Floor Royal blue with you in the shower.
Heart Floor Royal blue in use
See here how others use Heart Floor Royal blue in their decor and play.