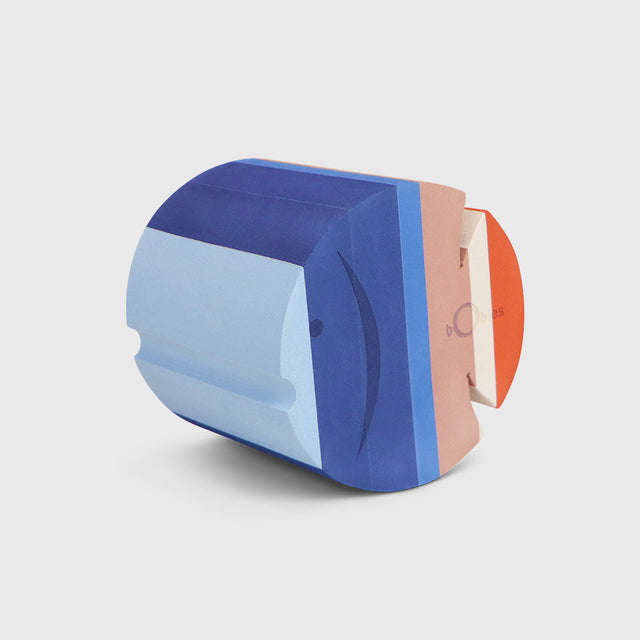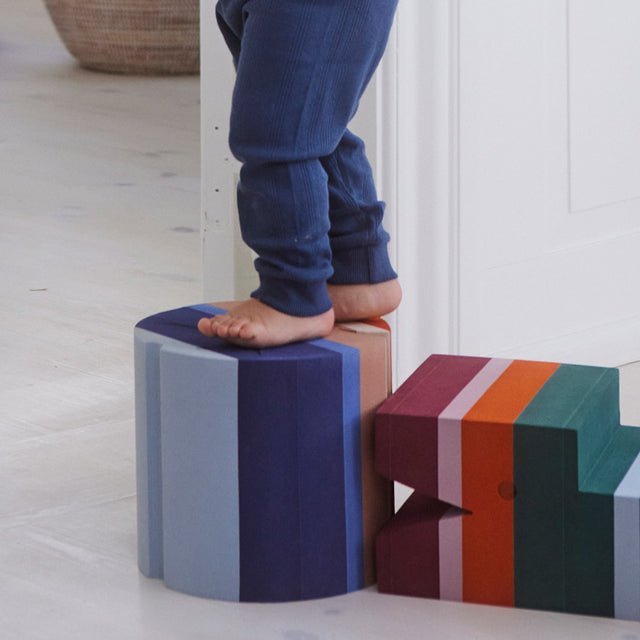 bObles Fish is one of our most versatile tumbling furniture and has an endless number of possibilities for motor skill development and play. As soon as your baby can hold up its own head bObles Fish becomes a fast hit.
At first the baby can enjoy rolling across on the side of bObles Fish which strengthens the neck and back – a great exercise to do on maternity or paternity leave. Later, your baby can practice standing up with the support and help of bObles Fish. Your toddler challenges the balance by sitting cross-legged on bObles Fish.
The clean lines and Nordic design make it beautiful as part of the décor in every room, and the lightweight EVA-foam makes it easy for children to move around. bObles Fish has many functions and works great as a steppingstone in an obstacle course, a stool for when the small hands need washing, or the teeth needs brushing.
Size
Materials
Like bObles' other tumbling furniture pieces, the Classic 2022 collection is made in firm EVA-foam with a soft surface, that encourages active play and sparks joy and imagination for both babies, toddlers, and children. And at the same they function as multifunctional furniture for the entire home.
Cleaning
It is easy to clean your Fish M Mountain, as bObles EVA foam is water repellent. Therefor we would recomend using soft cloth with neutral dishsoap.
You could also use lint rollers, disinfecting alcohol/hand gel or even bring your Fish M Mountain with you in the shower.
Fish M Mountain in use
See here how others use Fish M Mountain in their decor and play.