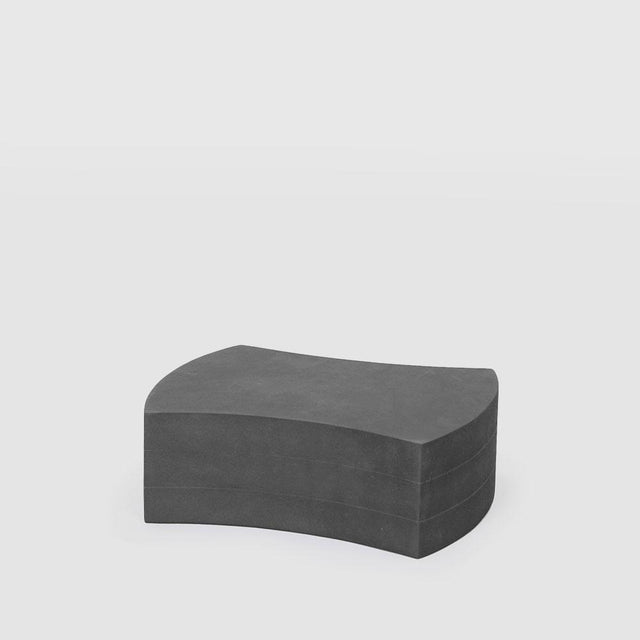 Design Edition M 12 Dark grey
Description
Beautiful danish design and multifunctionality is equally important when bObles create furniture, and with bObles Design edition that is exactly what you get – fun for the whole family and a beautiful sculpture for the modern home.

Design Edition was originally designed for the Danish Design Museum and has been internationally recognized for its beauty and functionality.

bObles Design Edition comes in 3 sizes: 36 cm, 24 cm, and 12 cm. And both separately and apart they are sure to spark joy and movement.

The lightweight EVA-foam makes it easy for all members of the family to move around, so the children themselves can set up for a fancy tea party, or so the parents can easily work from home, sitting in front of the computer, while rocking from side to side.

The crawling baby will love how Design edition can transform the boring floors of the house into a rocky road full of exciting obstacles to explore! When there are different distances and heights to relate to it stimulates the baby's body awareness.

Size
Materials
bObles Tumbling furniture is made of EVA-foam and tested for children. The non-slip surface is soft, easy to clean and does not leave marks on the floor. Wash bObles with water.
Cleaning
It is easy to clean your Design Edition M 12 Dark grey, as bObles EVA foam is water repellent. Therefor we would recomend using soft cloth with neutral dishsoap.
You could also use lint rollers, disinfecting alcohol/hand gel or even bring your Design Edition M 12 Dark grey with you in the shower.
Design Edition M 12 Dark grey in use
See here how others use Design Edition M 12 Dark grey in their decor and play.