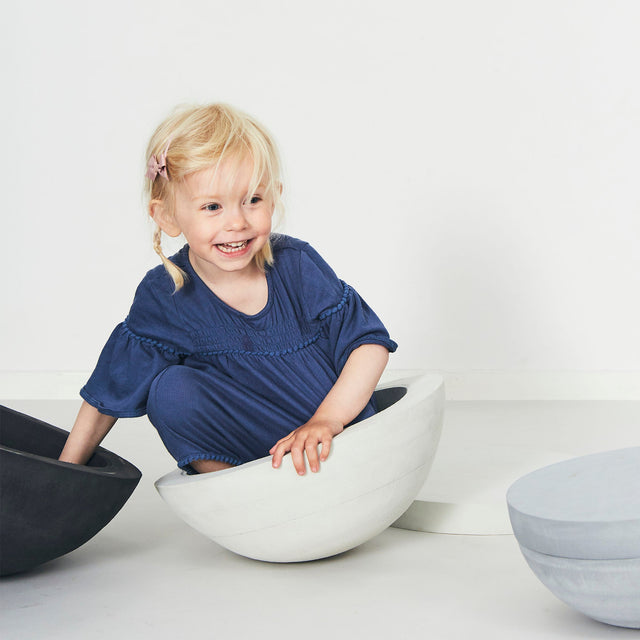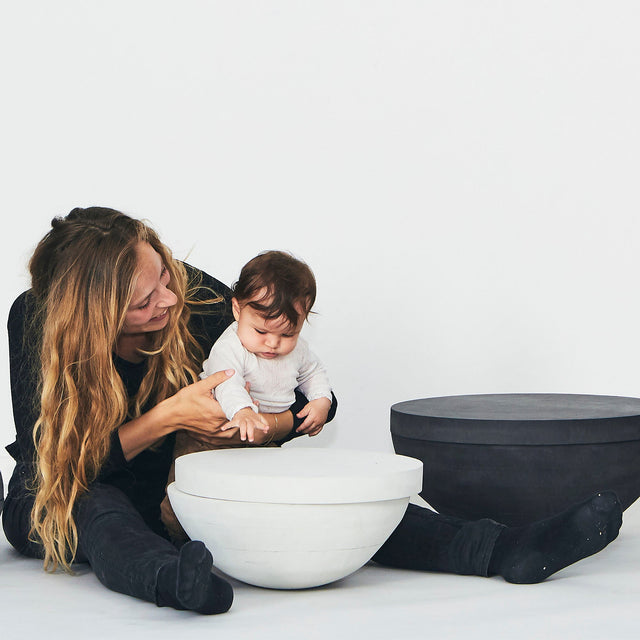 NOTE: 2nd grade quality. Minor holes in the foam may occur. The functionality and appearance of the product remain unchanged.
Embark on an exciting tumbling adventure with bObles Bowl - the ultimate play furniture for loads of fun and movement. With the child inside the bowl, the adult can gently rotate Bowl and give the little adventurer a spinning ride. It tickles the tummy, and the child will quickly learn to twist Bowl on their own. When Bowl is flipped over, it can be used as a stool for the child to sit on or to reach higher in the world.
bObles Bowl is made of soft and safe EVA foam and is available in a beautiful, cool gray colour that fits well in most modern homes. This Bowl supports the development of balance and motor control, making playtime even more meaningful. At the same time, bObles Bowl also keeps the child's belongings organized and neatly stored when the lid is on. Use it for LEGO bricks, toy cars, small balls, or other cherished toys that the child needs easy access to. A multifunctional bowl that turns motor development into play!
Size
Materials
Like bObles' other tumbling furniture pieces, our Bowl is made in firm EVA-foam with a soft surface, that encourages active play and sparks joy and imagination for both babies, toddlers, and children. And at the same they function as multifunctional furniture for the entire home.
Cleaning
It is easy to clean your Bowl 40cm, as bObles EVA foam is water repellent. Therefor we would recomend using soft cloth with neutral dishsoap.
You could also use lint rollers, disinfecting alcohol/hand gel or even bring your Bowl 40cm with you in the shower.
Bowl 40cm in use
See here how others use Bowl 40cm in their decor and play.